Travel photography is like a time machine, freezing memories from a journey that you can look back on and enjoy for years. Plus it can help others find new inspiration. Every travel destination has its own look, culture, history, people, feelings, landscapes, and stories. Learning how to capture these subjects through photos helps convey the spirit of a place to others, giving them a glimpse of what it might be like to venture there.
There's more to shooting travel photography than just taking your camera on holiday. These tips will help you take great photos of memorable journeys.
Travel Light
Travel photography by its very nature is inspirational and exciting – but it's easy to get carried away when you prepare what to take with you. Whilst it would be fantastic to take all of your kit abroad practicalities such as baggage allowance and insurance costs could mean you are better of hiring equipment on arrival or opting for lesser items.
Ideally if you choose to take your own kit you'll need to travel light: one body (unless you have the room for a spare), a wad of memory cards, a lightweight mini tripod or even the super flexible Gorillapod, portable storage unit, a pocket-size compact, a flash unit, a selection of lenses and a durable camera bag that distributes the weight evenly over your shoulders and protects against heat, cold, sand and moisture.
Take The Right Camera
Professional photographers use big, complex cameras and they produce fantastic pictures, but if you're a novice a pro-level camera is likely to be very intimidating. If you're planning to buy a new camera to take on your journey, be realistic about your experience and get something appropriate.
Ideally select a camera that has a large sensor, as physically bigger sensors tend to produce better quality images. There are some excellent compact cameras with good sized sensors and extensive zoom ranges. However, also consider a compact system camera (CSC) such as the Olympus OM-D E-M10 Mark II, or an SLR like the Nikon D3400 if you are happy to use a camera with interchangeable lenses. These are comparatively small examples of their camera type, but they give you lots of control and will produce better results than a small compact. Like many compacts, CSCs and SLRs, they also have automatic modes that you can use when you're starting out, along with more advanced options that you can use when you gain in confidence.
Shoot Raw
Nine times out of ten you can get away with shooting JPEGs, but Raw files contain much more data and they allow you to perform more adjustment if you make a mistake with the white balance or exposure. You also get control over the level of noise removal so you can process low-light images to hide the coloured speckling without losing lots of detail.
Be Quick
Candid photographs of people are a great way of capturing the vibe of a new place. When you're photographing someone, you want to capture them unawares. So don't hang about, have the camera at the ready and take the shot quickly. If they spot you and smile, great: give them a wave and ask if you can take another. Again, be quick; they'll become self-conscious if you take ages. If they frown, give them an apologetic wave and move on.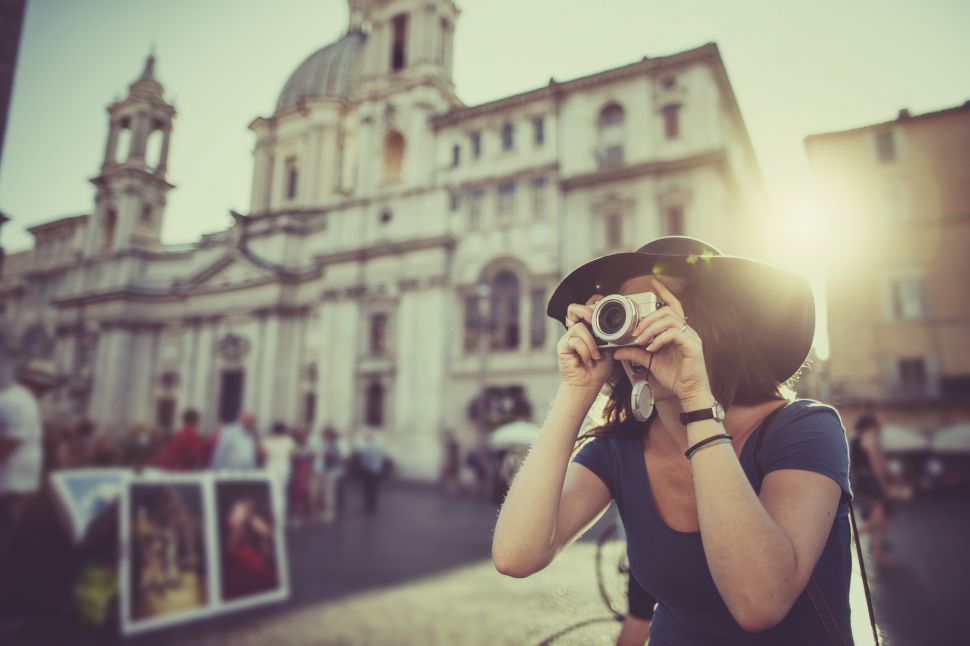 Always Be Ready
Whether photographing people or wildlife, great photographic moments often pass by once and then they're gone. You need to always be ready and alert to the action. That particularly means spending time getting to know your camera, experimenting with elements such as shutter speed.
With some photos, you'll want what you're photographing to be sharp and clear, whereas others might look good with a blurry suggestion of movement. Also consider focal points and depth of field; what you want to draw the eye to, and whether you want a person or animal to stand out or to be part of it's environment.
Get in The Thick of The Action
Great photographs really give the viewer a sense of a place or people. They trigger their curiosity and make them want to know more.
With adventure travel photography, you need to capture the action and take people there. Whether it's biking in Vietnam, snowshoeing in Japan or trekking in Mexico, people looking at your pictures have to feel that sense of adventure and excitement. You need to get in the thick of it.
Don't Be Afraid of People
To capture the beauty and serenity of a location, you often have to arrive early to beat the crowds of tourists. This is true especially in Iceland, where the volatile weather brings people out en masse when the sun is shining. On bright, sunny afternoons, you'll find infinitely more people than you would at sunrise or sunset. Don't let this deter you. Images of people enjoying nature's beauty and serenity open the door to a whole new realm of photographic possibility.
By including a human element, the image will have a greater impact on its audience. The viewers can personally relate to the subject and will bring emotion to the scene. Additionally, images of people enjoying the outdoors are popular with a wide variety of clients and are great for creating saleable prints and stock photos.
Explore A Little
In case you didn't know, you don't always have to stick to the map. Sometimes the best discoveries are places that you didn't even know were on the map to begin with! If a side street looks enticing to you, explore it. If you see a cozy restaurant with amazing interior decor, stop in for a coffee or treat.
Research Your Location
If you haven't yet booked your travel arrangements, investigate the place a little further to find out when the country/city/town celebrates spiritual or religious events, traditions, national holidays and carnival style celebrations. Visiting during these times can offer a great magnitude of photographic opportunity, especially for portraiture and documentary style shots.
Use Your Shots Well After Your Trip
When your holiday has been and gone, consider what next to do with your images. If you've bagged some wonderful frames you could enter a choice selection in to a travel photography competition. Alternatively you could upload the files to an image stock site and harvest an extra revenue stream.
You could use these images as a basis for a portfolio to approach magazines, travel guides or tourism websites for work. Finally you could even use the images to arrange a discount or free stay on your next trip. Simply contact the hotel manager and enquire whether they have a need for any promotional photos, which you could offer, take on your stay.